Chipotle and Green Chili Pepper Jack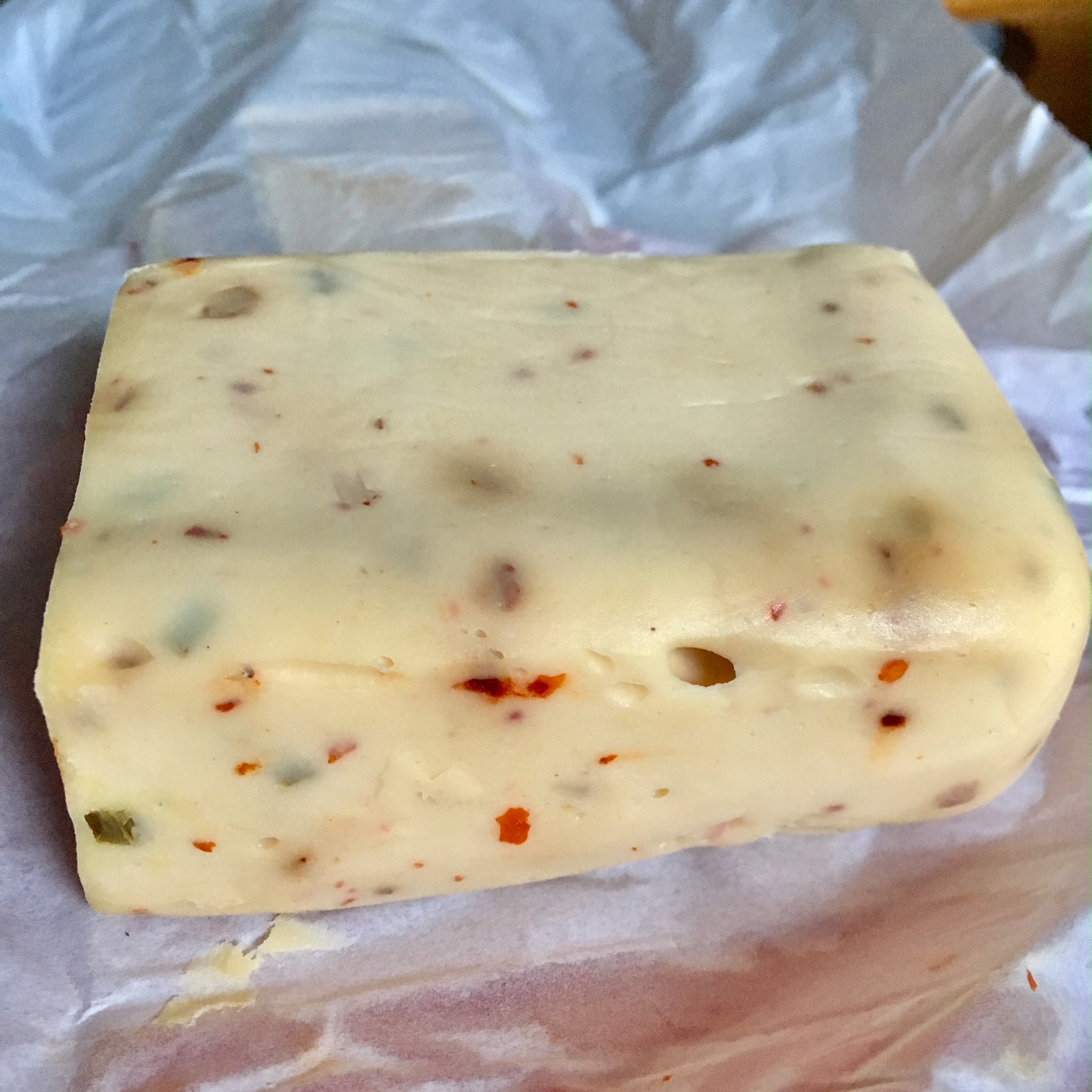 Chipotle and Green Chili Pepper Jack
A pleasantly fiery cheese that can be sliced for burgers and sandwiches as well as melted.
Pack size: 160 g
Ingredients: soy milk, coconut oil, tapioca starch, salt, kappa carrageenan, lactic acid (from beets), nutritional yeast flakes, raw apple cider vinegar, green chilli, chipotle chilli flakes.
Allergens in bold.
PLEASE NOTE THAT THIS PRODUCT IS ONLY AVAILABLE FOR COLLECTION FROM THE BEETROOT BOX ON SATURDAYS AT THE MOMENT. ORDER BY THURSDAY FOR COLLECTION THE FOLLOWING SATURDAY.
sold out